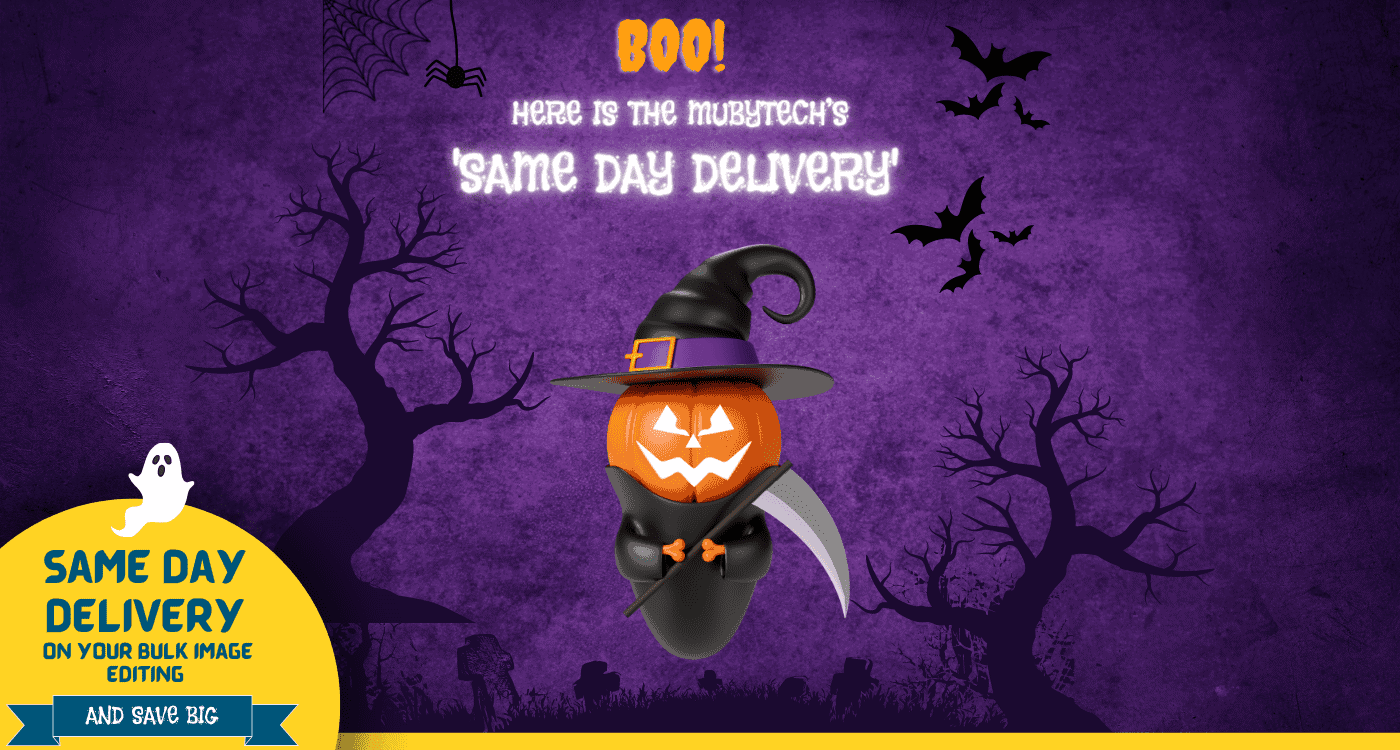 Image Editing & Retouching Magic
Bring out the best from every image, every time!
Witness the magical synergy between the power of Editing and the creativity of the Expert Brains! Be ready to get stunned as our specialists combine the latest techniques of science with the intuitive expression of art to make every image magical yet real.
Are you ready to take your images to the next level this Halloween?
Halloween is here! The shopaholic in everyone will come alive! As you get ready to spook everyone into delight by raining special offers on your e-commerce products, present them in the best product images possible with Mubytech's unbelievable Halloween offer.
Mubytech has been a trusted partner for high-end, high quality, image editing and retouching services for fashion, jewellery, portraits, ecommerce products etc. For Halloween, we offer you all of this within a hitherto inconceivable timeframe – 24 hours! Yes, you read it right! Get same-day delivery on bulk-orders for our world-class Image Editing and Retouching Services. And this comes at the same economical price as before!
Spooked? We can understand. But it is Halloween time and we decided that our expert tricks will be our delightful treats for you!
Get started today! Make your image into Masterpiece
Benefits of Photo Clipping Path
Bulk Order Discounts
Get professional retouchers
Great quality and attention in detail
24hrs Turnaround time
Meeting deadlines & accepting urgent work
Customized editing service
Discover the best Clipping Path service